TIBSOVO® (ivosidenib tablets) was studied in a patient population reflective of that seen in clinical practice1
Selected baseline demographic and disease characteristics (N=174)1
Median age (years) (min, max)
67 (18, 87)
ECOG PS
0
21%
1
56%
2
22%
3
1%
IDH1 mutation
R132C
59%
R132H
25%
R132G
7%
R132S
6%
R132L
4%
Cytogenetic risk status
Intermediate
60%
Poor
27%
Missing/unknown
13%
Relapse type
Primary refractory
37%
Refractory relapse
26%
Untreated relapse
37%
Prior stem cell transplantation for AML

23%

Transfusion dependent at baselinea

63%

Type of AML
De novo AML
67%
Secondary AML
33%
ECOG PS, Eastern Cooperative Oncology Group Performance Status.

a Patients were defined as transfusion dependent at baseline if they received any RBC or platelet transfusion occurring within 56 days prior to the first dose of TIBSOVO.1
Many patients in the study had challenging disease characteristics1,2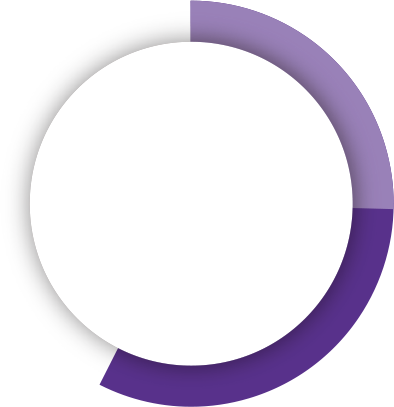 63% of patients (109/174) were refractory to therapy1
26%
Patients who were refractory in relapse1
37%
Patients who were primary refractory1
58% of patients had ≥2 prior anticancer therapies2
Median number of prior therapies (min, max): 2 (1, 6)1
33% of patients had secondary AML1

23% of patients had prior stem cell transplantation for AML1

87% of patients had intermediate or poor cytogenic risk status1
TIBSOVO delivered strong responses as a once-daily oral treatment in a difficult-to-treat disease1,2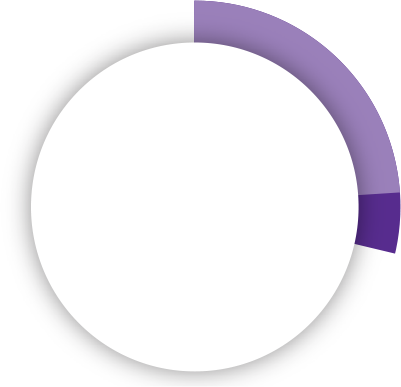 33% of patients (57/174) achieved CR or CRh (95% CI, 25.8‑40.3)1
25% (43/174) achieved CR (95% Cl, 18.5‑31.8)1
8% (14/174) achieved CRh (95% Cl, 4.5‑13.1)1
CR+CRh rate appeared to be consistent across all baseline demographic and baseline disease characteristics with the exception of number of prior regimens1
Patients achieved CR or CRh after receiving 1 or more prior regimens2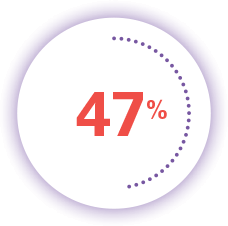 47% of patients who had received 1 prior regimen (35/74) achieved CR or CRh (95% CI, 35.6-59.3)2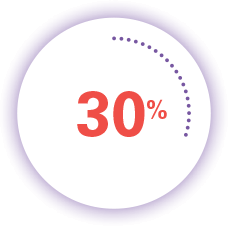 30% of R/R patients who had received 2 prior regimens (15/50) achieved CR or CRh (95% CI, 17.9-44.6)2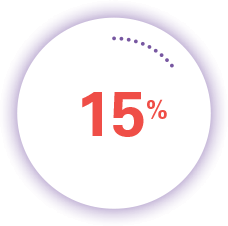 15% of R/R patients who had received ≥3 prior regimens (7/48) achieved CR or CRh (95% CI, 6.1-27.8)2
CR, complete remission, defined as <5% blasts in the bone marrow, no evidence of disease, and full recovery of peripheral blood counts (platelets >100,000/microliter and absolute neutrophil counts >1000/microliter); CRh, complete remission with partial hematological recovery, defined as <5% blasts in the bone marrow, no evidence of disease, and partial recovery of peripheral blood counts (platelets >50,000/microliter and absolute neutrophil counts >500/microliter); R/R. relapsed or refractory.1
TIBSOVO provided durable responses1
36% of patients who achieved CR or CRh had ongoing responses with TIBSOVO at 12 months based on Kaplan-Meier estimation2
b Duration of CR and CR+CRh were defined as time since first response of CR or CR/CRh, respectively, to relapse or death, whichever was earlier.1
Median treatment duration: 4.1 months (range, 0.1-39.5)1
Median follow-up: 8.3 months (range, 0.2-39.5)1
TIBSOVO enabled strong and rapid responses1,3
Time to response in patients who achieved CR or CRh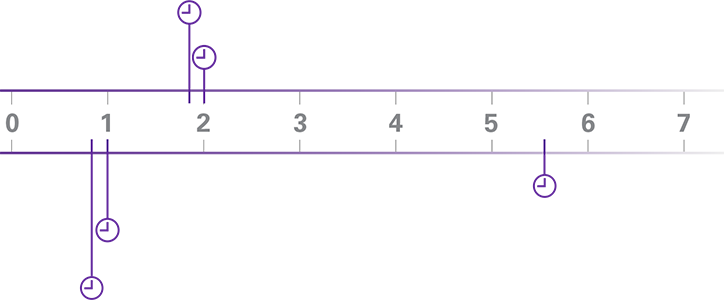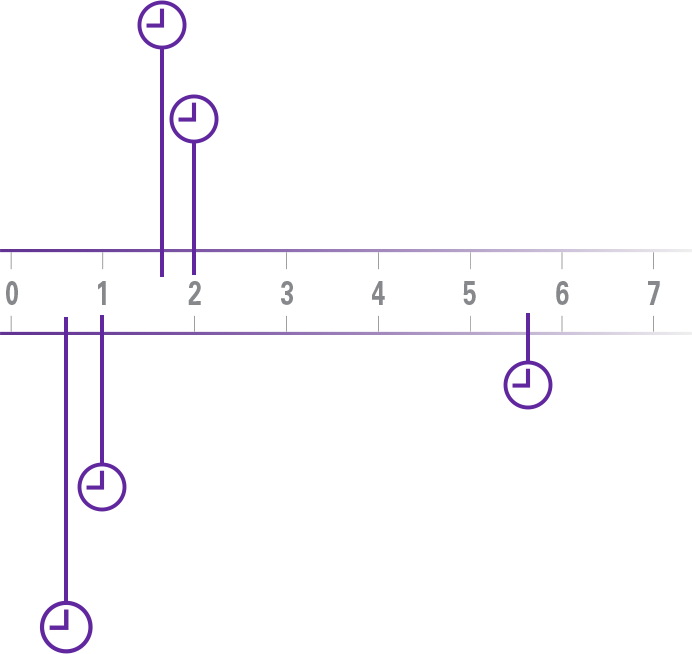 TIME (MONTHS)
Median time to first response: 1.9 months (range, 0.8‑4.7)3
Median time to CR or CRh: 2 months (range, 0.9‑5.6)1
Latest CR or CRh was achieved: 5.6 months1
~1 month
Decrease in bone marrow blasts and increase in neutrophil counts3
Earliest CR or CRh was achieved: 0.9 months1
100% of patients taking TIBSOVO who achieved CR or CRh reached this milestone within 6 months1
For patients without disease progression or unacceptable toxicity, treat for a minimum of 6 months to allow time for clinical response1
Transfusion independence was seen in 37% of transfusion-dependent patients who received TIBSOVO1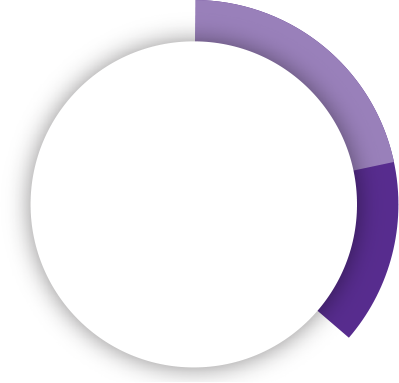 37% of patients who were transfusion dependent at baseline (41/110) became transfusion independent1
20% (22/110) Patients who achieved CR or CRh2
17% (19/110) Patients who did not achieve CR or CRh2
59% of patients who were transfusion independent at baseline (38/64) remained so1
Patients were defined as transfusion dependent at baseline if they received any RBC or platelet transfusions within 56 days prior to the first dose of TIBSOVO. Patients were defined as transfusion independent if they became independent of transfusions during any 56-consecutive day postbaseline period.1
TIBSOVO enabled improvements in key hematologic parameters3
TIBSOVO demonstrated an improvement in hematologic variables together with a reduction in bone marrow blastsc
Adapted with permission from DiNardo CD et al. N Engl J Med. 2018;378(25):2386-2398.3
cData are mean values with standard deviations.
12% of patients (21/174) went on to receive a stem cell transplant following treatment with TIBSOVO11
TIBSOVO® (ivosidenib tablets) was studied as a single agent in both the newly diagnosed and R/R AML settings1
TIBSOVO is a first-in-class agent that inhibits the mutant IDH1 enzyme to induce myeloid differentiation1
The pivotal trial for TIBSOVO was an open-label, single-arm, multicenter trial1
IDH1 mutations were identified by a local or central diagnostic test and confirmed retrospectively using the Abbott RealTimeTM IDH1 assay, which is the FDA-approved test for selection of patients with AML for treatment with TIBSOVO1
Patients were assigned a starting dose of TIBSOVO 500 mg daily and received treatment until disease progression, development of unacceptable toxicity, or undergoing hematopoietic stem cell transplantation
1
28 IC-ineligible patients with newly diagnosed AML were evaluated for safety and efficacy
179 patients were evaluated for safety and 174 for efficacy in the R/R AML population
Efficacy was established based on the rate of CR and/or CRh, duration of CR+CRh, as well as the rate of conversion from transfusion dependence to transfusion independence1
CR, complete remission, defined as <5% blasts in the bone marrow, no evidence of disease, and full recovery of peripheral blood counts (platelets >100,000/microliter and absolute neutrophil counts >1000/microliter); CRh, complete remission with partial hematological recovery, defined as <5% blasts in the bone marrow, no evidence of disease, and partial recovery of peripheral blood counts (platelets >50,000/microliter and absolute neutrophil counts >500/microliter); IC, intensive chemotherapy; R/R, relapsed or refractory.1
Reference: 1. Tibsovo. Package insert. Servier Pharmaceuticals LLC; 2021.
INDICATIONS
TIBSOVO is an isocitrate dehydrogenase-1 (IDH1) inhibitor indicated for patients with a susceptible IDH1 mutation as detected by an FDA-approved test with:
Newly Diagnosed Acute Myeloid Leukemia (AML)
In combination with azacitidine or as monotherapy for the treatment of newly diagnosed AML in adults 75 years or older, or who have comorbidities that preclude the use of intensive induction chemotherapy
Adult patients with relapsed or refractory AML.
Indications & Important Safety Information
IMPORTANT SAFETY INFORMATION
WARNING: DIFFERENTIATION SYNDROME IN AML
Patients treated with TIBSOVO have experienced symptoms of differentiation syndrome, which can be fatal. Symptoms may include fever, dyspnea, hypoxia, pulmonary infiltrates, pleural or pericardial effusions, rapid weight gain or peripheral edema, hypotension, and hepatic, renal, or multi-organ dysfunction. If differentiation syndrome is suspected, initiate corticosteroid therapy and hemodynamic monitoring until symptom resolution.